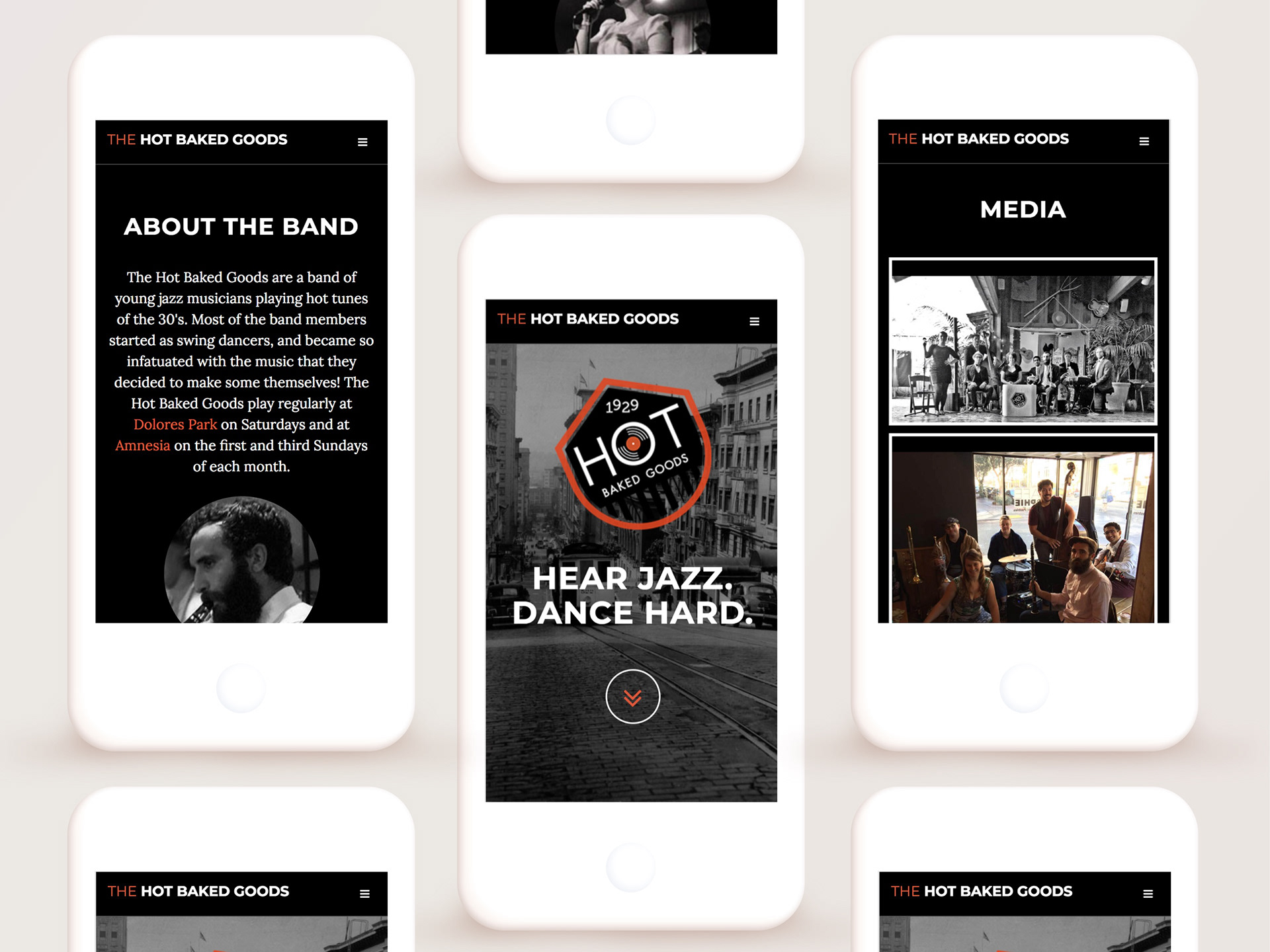 Overview
Client
The Hot Baked Goods, an SF Based Jazz Band
Role
Web Designer
Description
This project involved the design and construction of a new website for The Hot Baked Goods with a modernized take on an old-timey genre of music. 
The Hot Baked Goods
 is a local New Orleans style jazz band who lives and performs in San Francisco. For the Goods' site, I used Bootstrap as the framework and leveraged Creative Commons assets for backgrounds. The logo was designed by
Adam Kendall Woods
 and was the basis for the color decisions made throughout the site. In speaking to The Goods, they wanted the site to be easy to read on a mobile device and to have the feel of a speakeasy. As such, we went with a single page scrolling site and leveraged dark backgrounds and moody imagery.
Key Skills and Tools 
Sketch, HTML, CSS, Bootstrap, Competitive Analysis, Content Requirements
"Sentinel Strength Website"