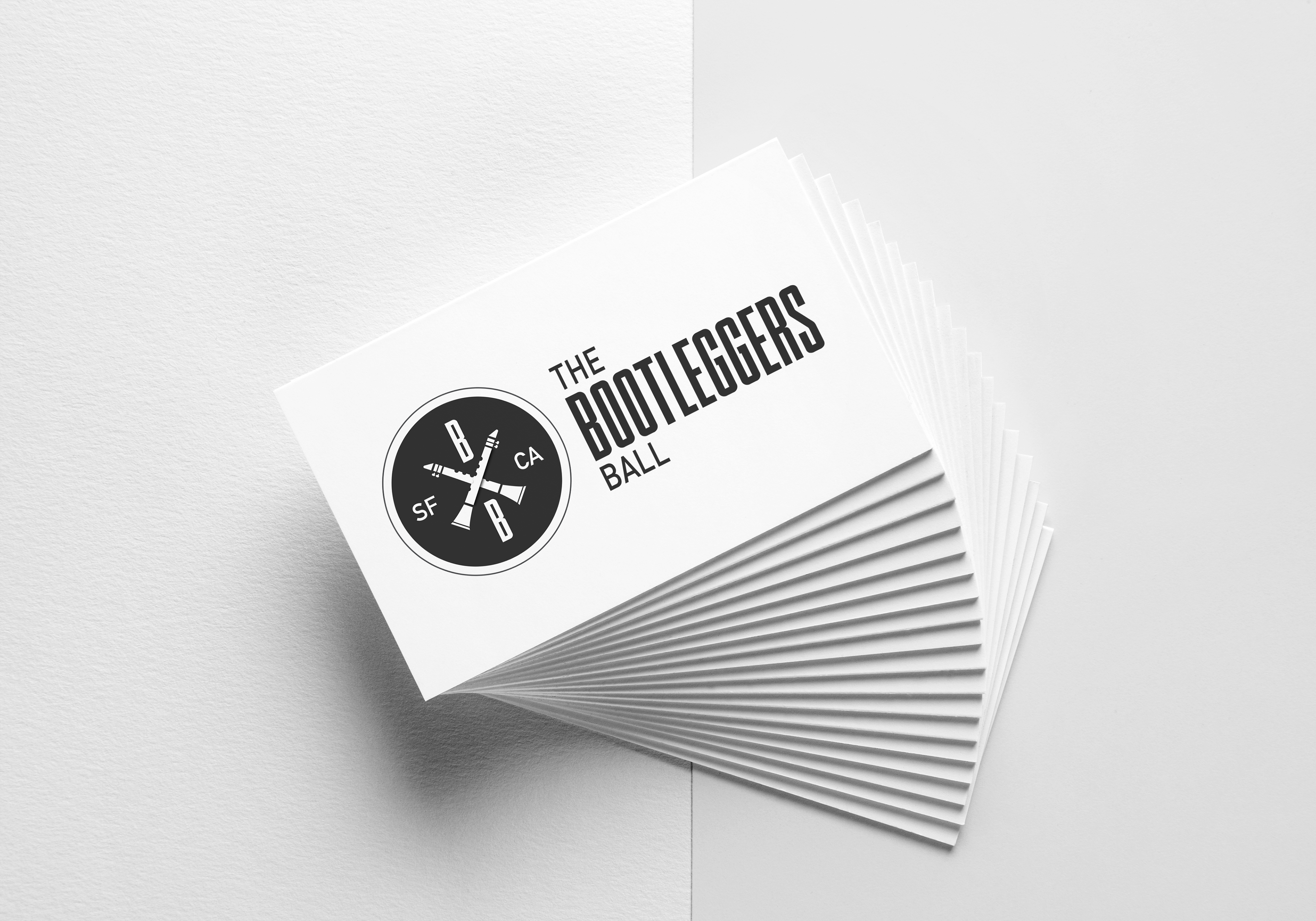 Overview
Client
The Bootleggers Ball
Role
Visual Designer
Description
The Bootleggers Ball is a San Francisco based monthly dance event featuring live jazz, dancing, and cocktails. For this project, I worked with The Bootleggers Ball team to design their logo and their flyer for the 2017 calendar year.
Our process began with ideation and sketching. Initially, the team thought they might be interested in a hand lettered logo. We explored the idea, but, ultimately decided to go with a more modern & edgy approach.
In our ideation phase, we explored two paths widely. The first direction was bridge themed. These variations featured an altered silhouette of the Bay Bridge, using either cocktail glasses or instruments as parts of the bridge structure. Having quite liked the incorporation of musical instruments, the second path we explored was one with a heavy focus on incorporating musical instruments.
After exploring these key directions, we landed the final design pictured above. The final design features a circular symbol which can be displayed alongside the logotype as a lockup or shown independently in use cases where real-estate is limited.
Using the final logo, we then created a flyer that could function for the entirety of the 2017 calendar year. As with the logo, the team wanted a flyer that felt musically driven and dynamic. We played with using photographs and graphic elements to create visual excitement. Ultimately, we landed a design with vintagey vector instruments used as a background pattern.
Tools
Adobe Illustrator; Pencil & Marker and Paper