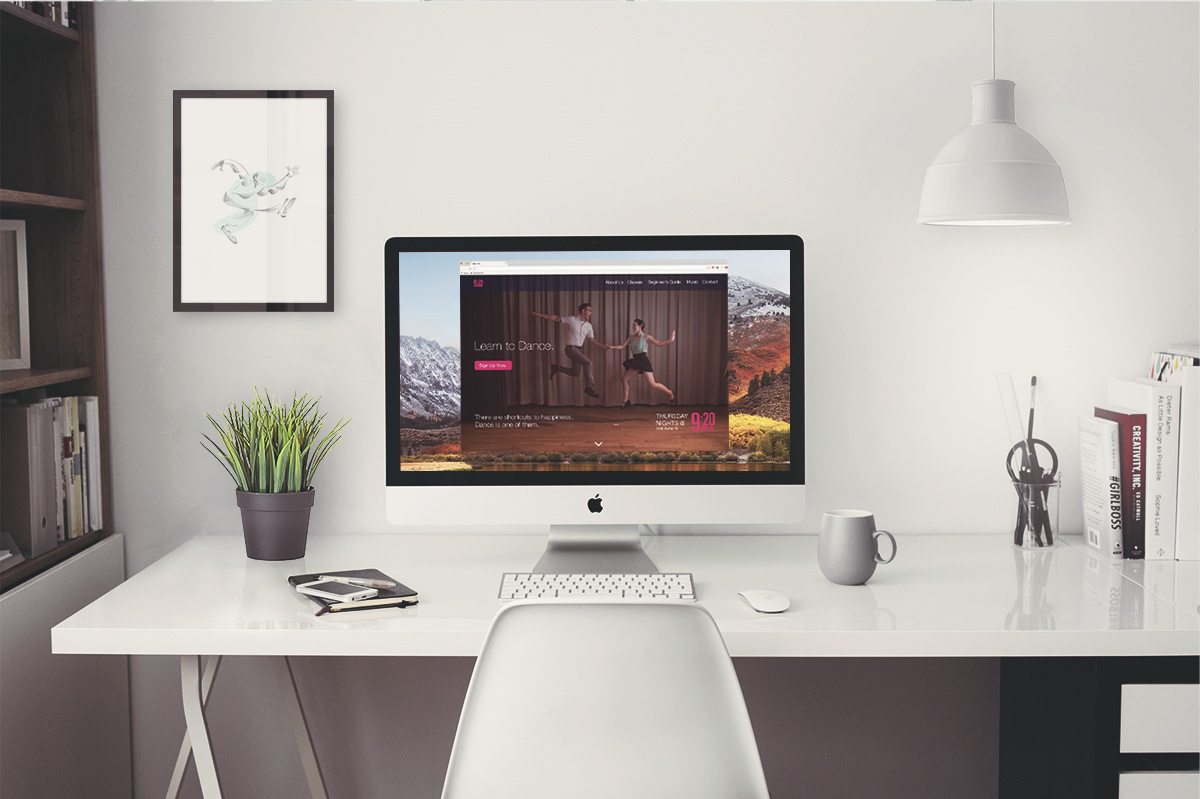 Overview
Client
The 920 Special
PROJECT:
Full Responsive Website Redesign
Role
User Experience Designer
Description
The 920 Special is a dance school in San Francisco specializing in Lindy Hop and Vernacular Jazz dances. This project called for a full redesign of the 920's website. This site redesign was a group effort with ongoing participation from our small but mighty team of engineers & designers (all of whom teach or take classes at The 920 Special).  
Opportunity
Being an adult student can be scary! It can be challenging to learn new things later in life, to feel vulnerable, and to learn how to be a student all over again. On The 920's previous site, information and resources was presented generically. This meant that information did not cater to dancers at
each stage
of
their own
personal dance journey. To create a more meaningful and empowering web experience for The 920's students, we sought to answer such questions from the student's perspective as: 
How do I know what classes and services The 920 offers? How do I know which classes are right for me? How do I know my dance skills are in line with what's typical of someone at my level? How do I get more involved in the Lindy Hop community? And, how can I learn more on my own time?
From a business perspective, the registration process on the old site was lengthy and cumbersome. We identified the redesign of this process as a key area of opportunity. We wondered:
How can we reduce clicks? How can we increase registrations?
Tools
Sketch, Fireworks, Photoshop, Illustrator, Google Collaborative Tools, Github, html, CSS, Slack
Research
We began our process with user research. We distributed surveys to our user base with the objectives of learning more about their feelings on The 920 Special as an organization, how they used the information provided on the previous site, how they search for supplemental information, and how they share that information with their peers. We used stickies and index cards to brainstorm, reimagine the information architecture, and to understand themes from our research. 
We segmented our users into two simple groups- first time users (who either had or had not danced before) and returning users- and started to shift the information architecture and calls to action to better serve their needs. Personas were created based on these user archetypes.
We also conducted a competitive analysis to understand what other dance school, gym, and athletic sites had to offer.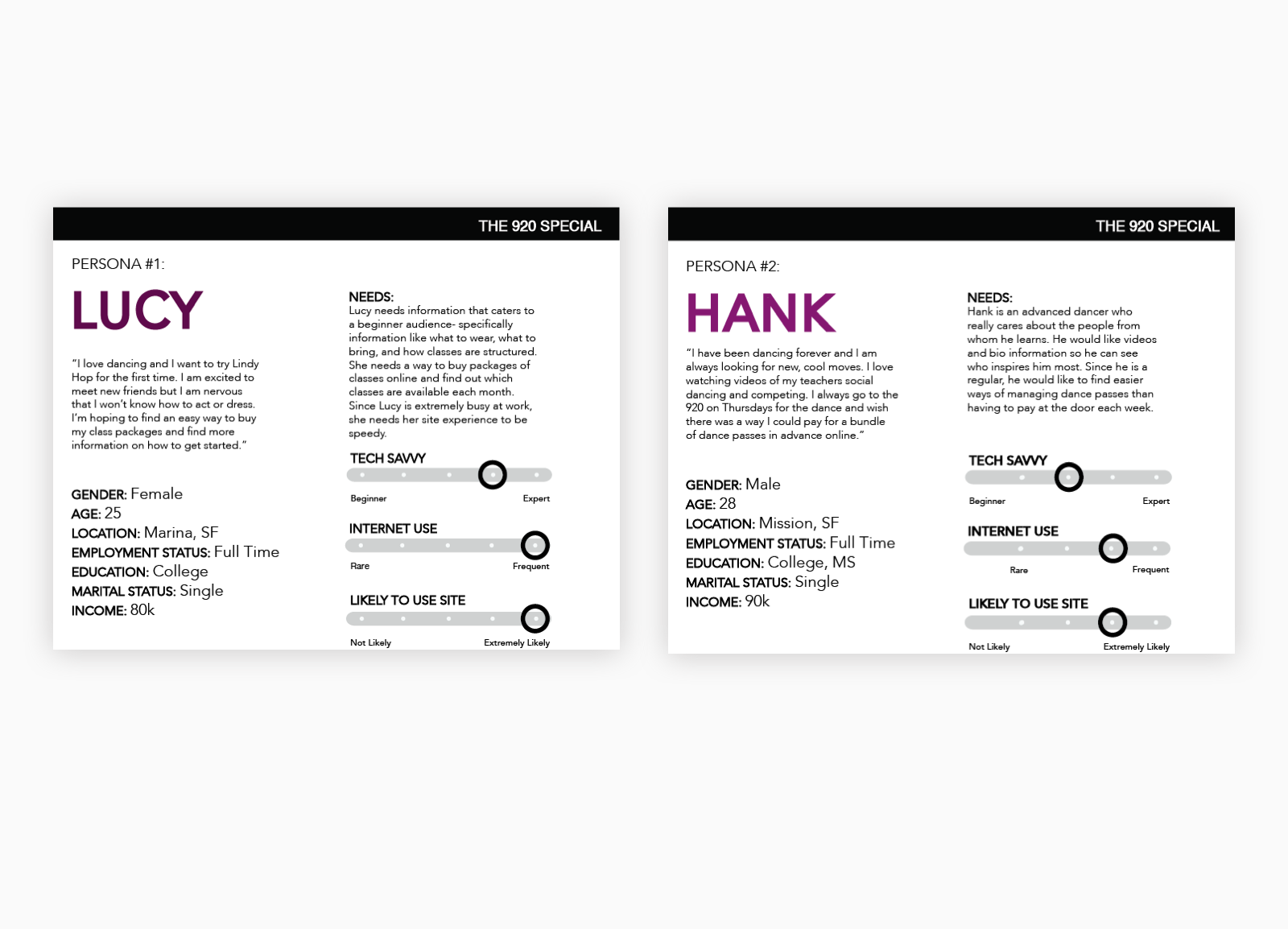 Affinity Mapping, Information Architecture, and Brainstorming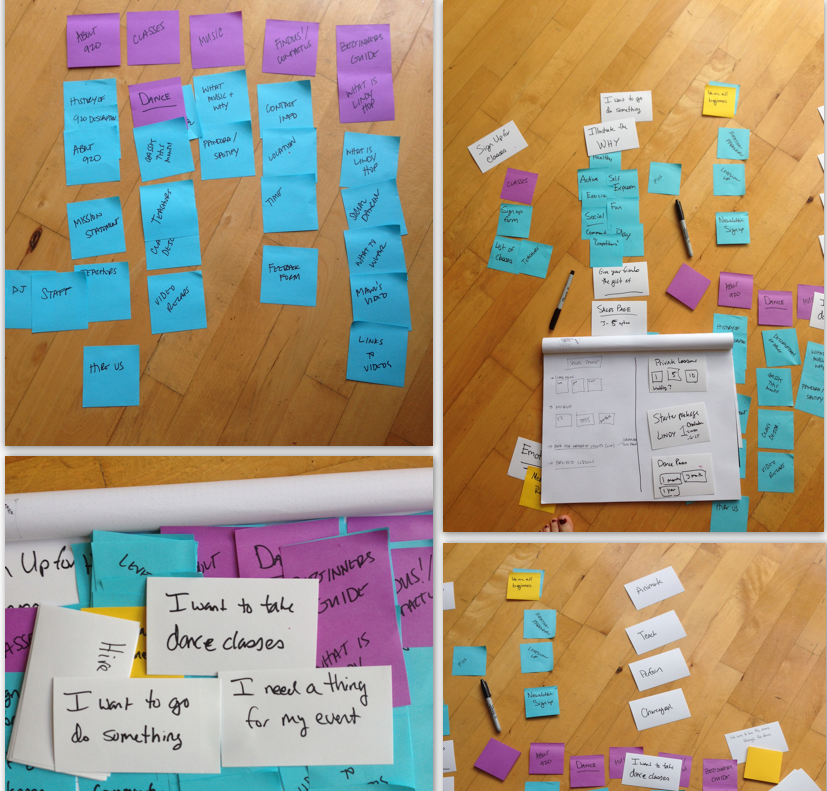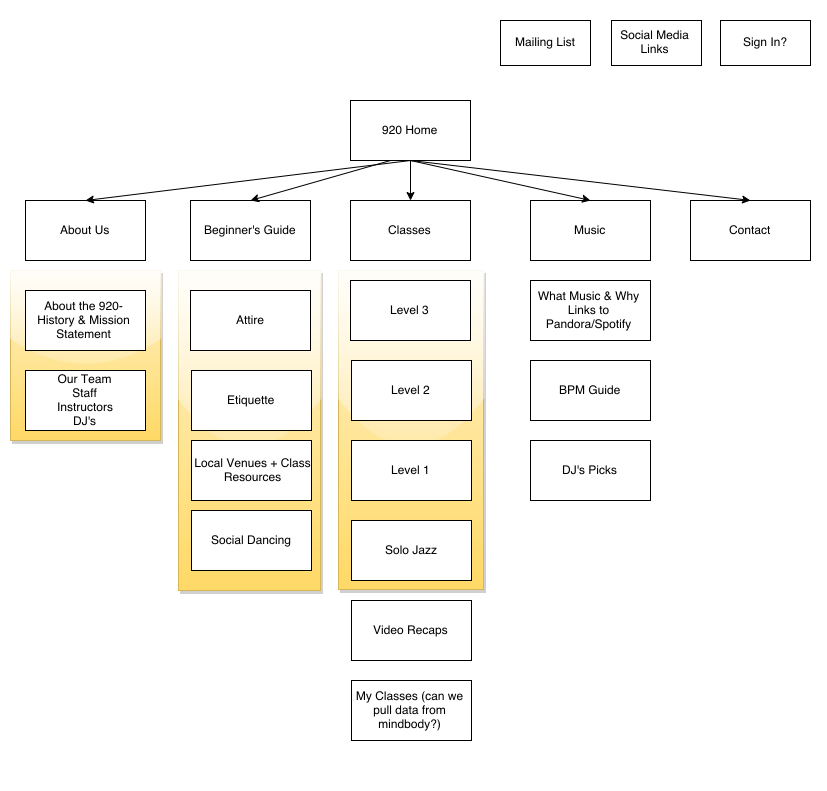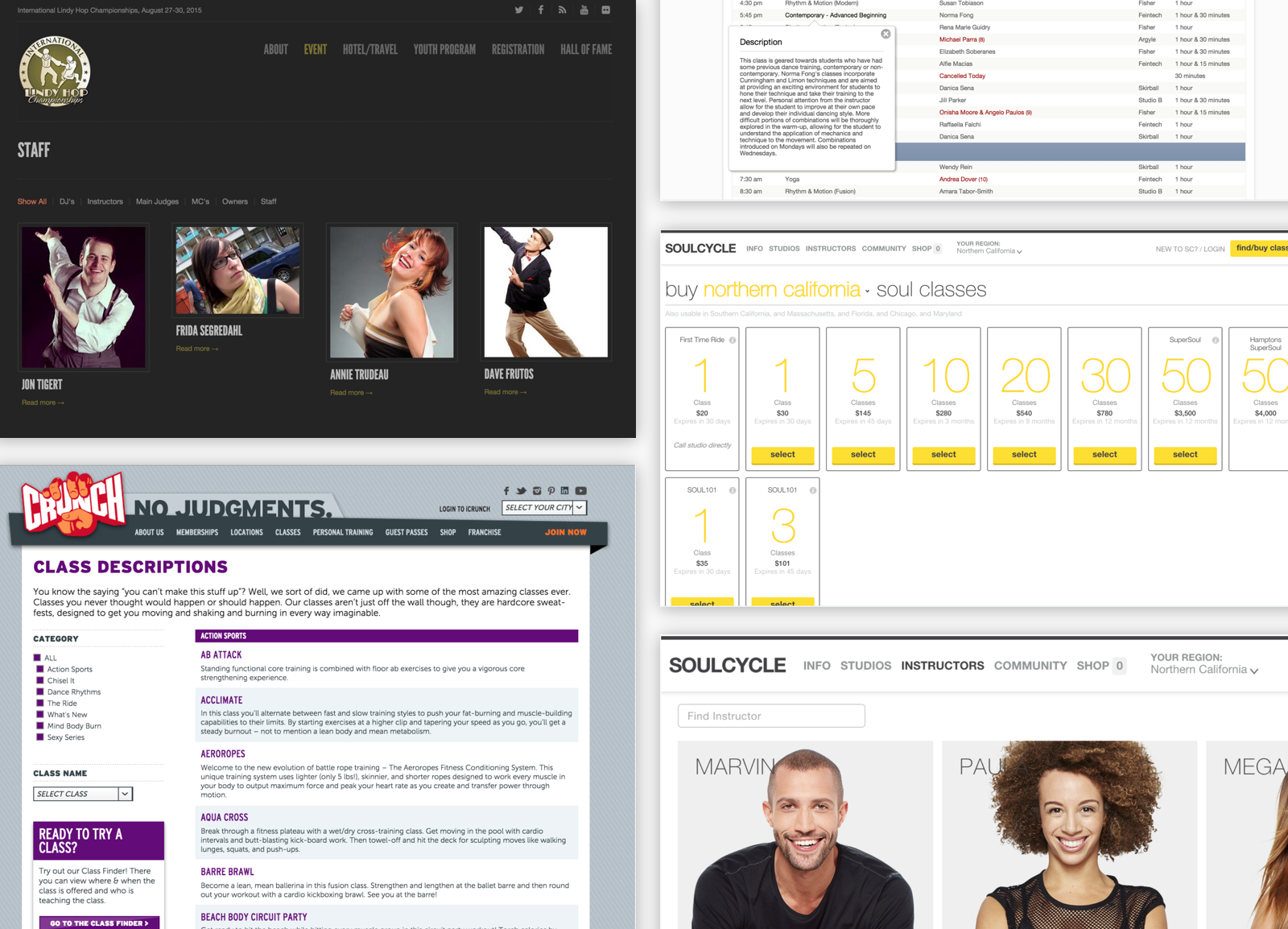 Concept Ideation & Wireframing
Once we had adequately framed up the type of content we wanted to surface, we began to ideate on the interface we would use to support that content. We started with wireframes and considered mobile and desktop designs in parallel.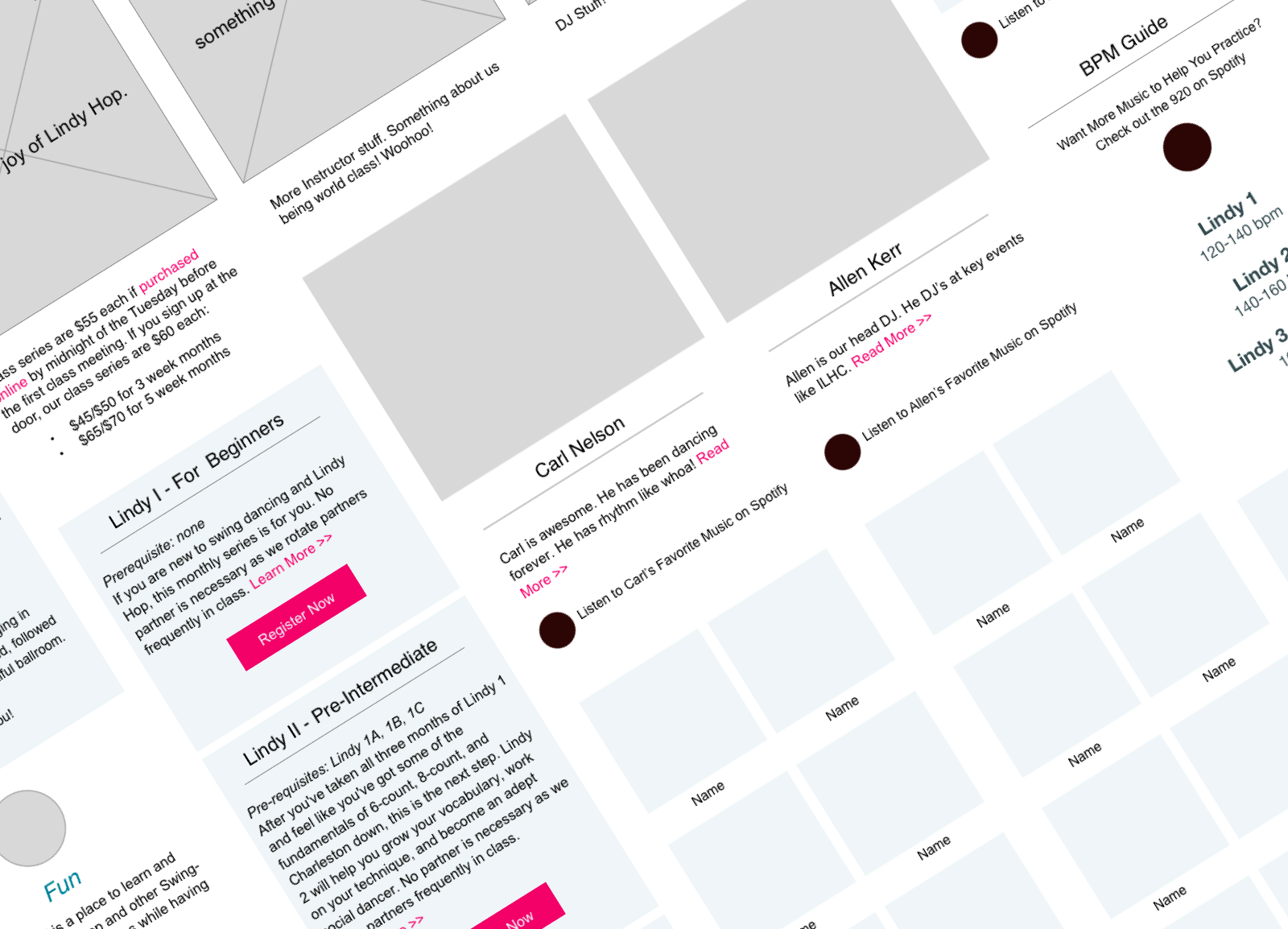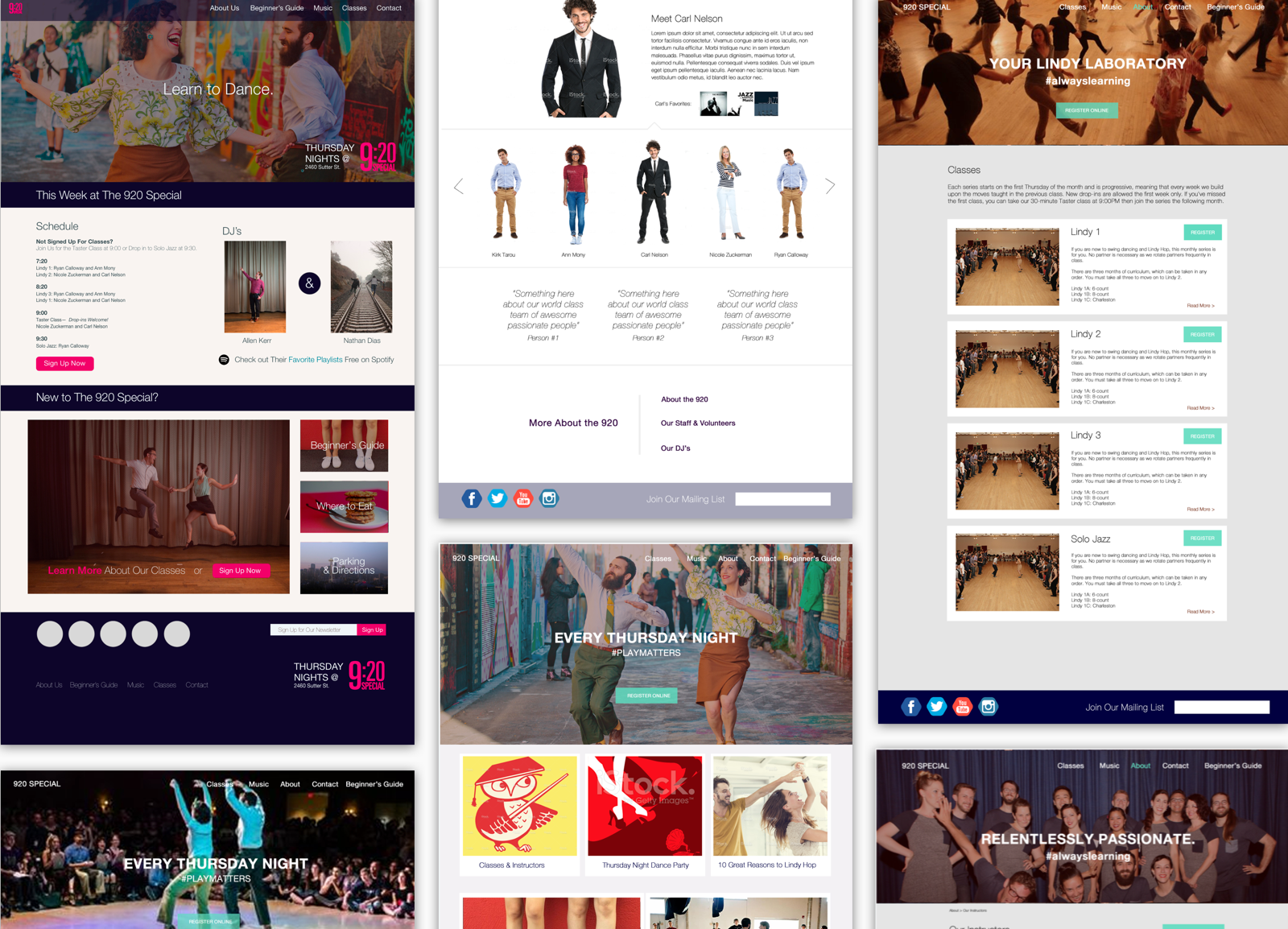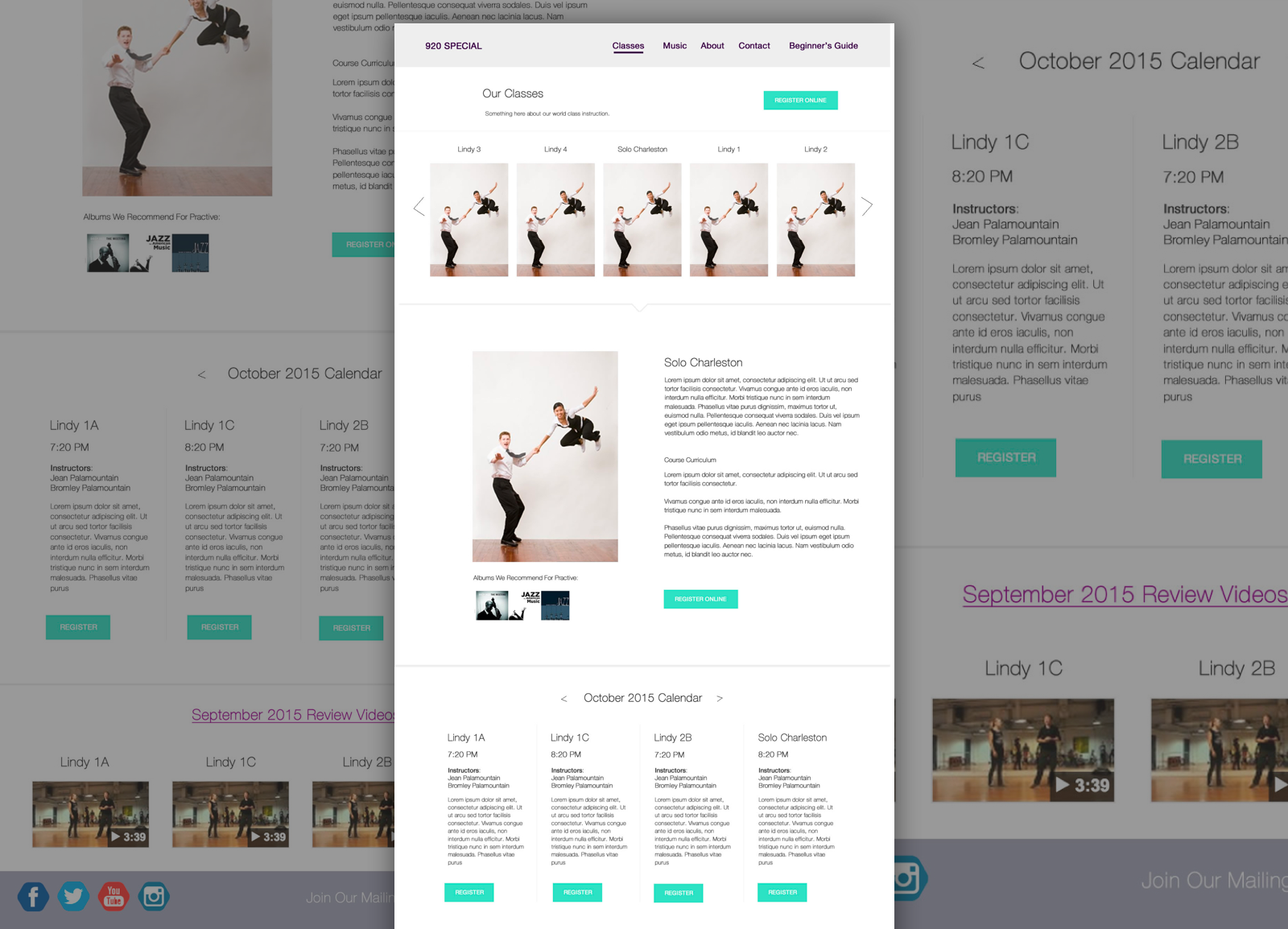 Final Design Look & Feel

As we iterated and talked amongst ourselves, we landed a final look and feel that we were proud of. From a visual design standpoint, we wanted the site to feel like The 920 Special's weekly social dance- warm & inviting, twinkly, and exciting. We selected vintagey imagery with warm tones and modernized the feel of the site with a vibrant, pop color pink for our CTA. 
A key area of opportunity for us in the redesign was the landing page. In the final design mocks, the page clearly communicates the value propositions of the business, provides clear calls to action (particularly around registration), provides easy access to beginner & first time visitor information, and provides scheduling information about the weekly social dance (geared toward our returning users).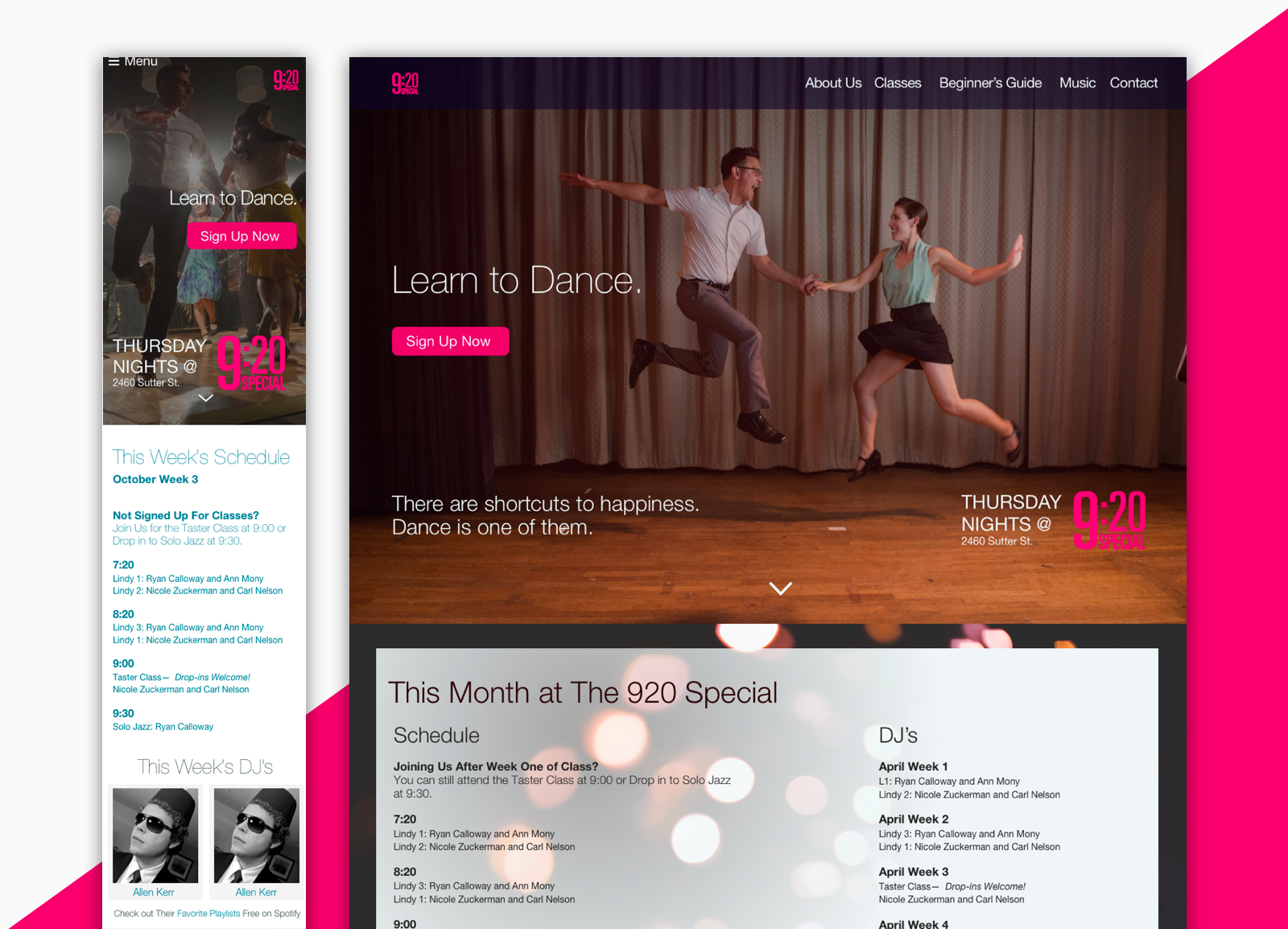 Measuring Design Success
As we assessed the old site's core user flows, we realized that there was clear opportunity to reduce the number of clicks in the user registration process. Although we were partially constrained by our external payment system, we were still able to successfully reduce the number of steps in the registration process by simply placing "register now" CTA's, where appropriate, throughout the site.

Although the final execution of the site does not fully embody the final design direction, it is a significant improvement relative to the previous design. It also bears many of the changes suggested in the redesign process. The site can be viewed at
www.920special.com
.