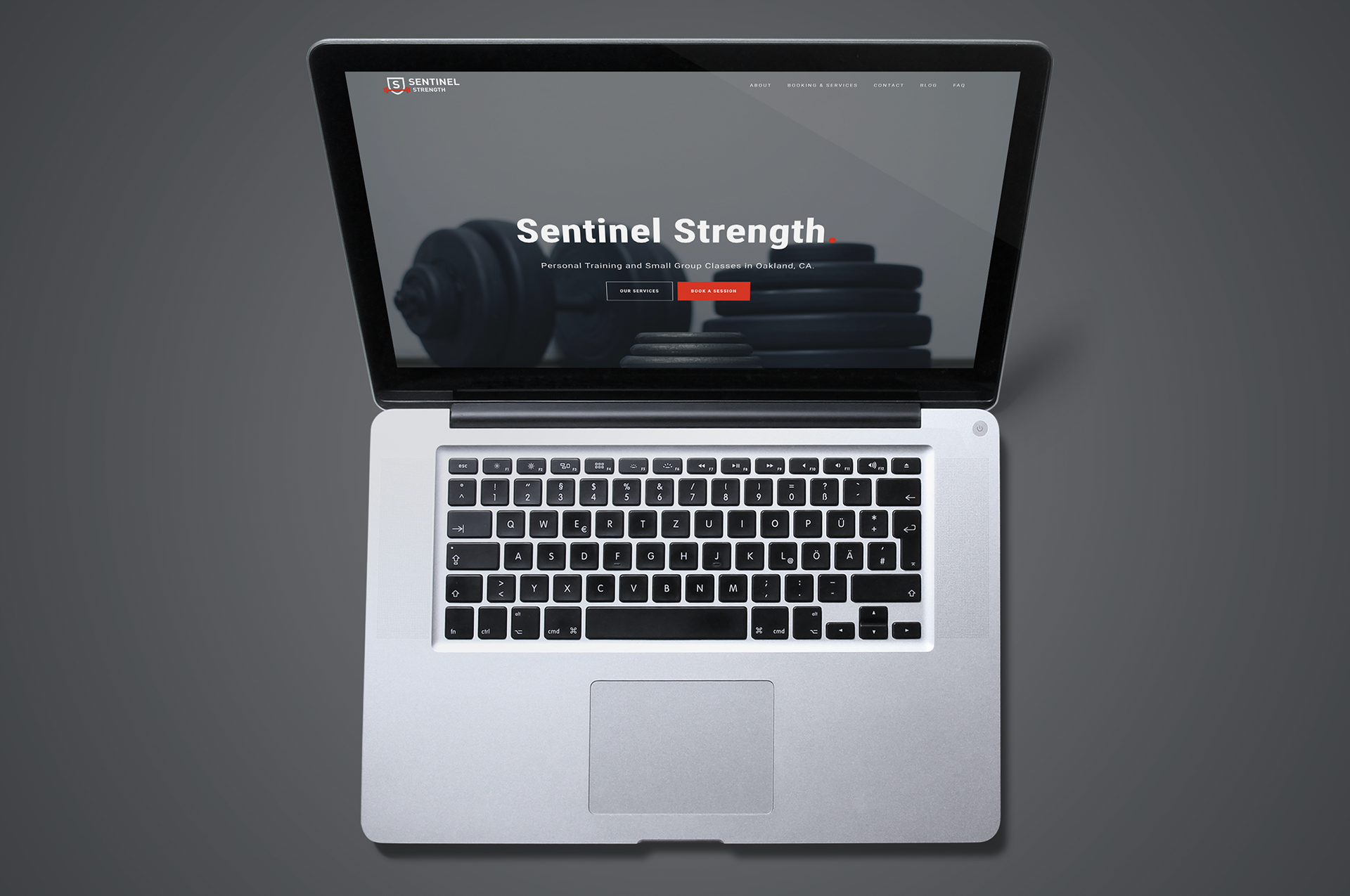 Overview
Project
Website and Identity design
CLIENT
ROLE
Visual and Web Designer 
DESCRIPTION
Sentinel Strength is an Oakland based personal training business focused on teaching clients how to exercise for injury prevention and rehabilitation. My client and I worked together to design the logo, brand aesthetic, and website for the business. We wanted the brand identity to feel strong and athletic. We chose an athletic orange, along with crisp white, and a sophisticated navy as our core colors for the logo mark and the website. The site was designed and implemented using Wordpress. 
Challenges
My client and I wanted to keep costs and effort contained for the rollout of this site. We looked for opportunities to reduce overhead and ultimately decided that, instead of designing a site from scratch, we would implement a Wordpress template that had a similar aesthetic to the design concepts we had aligned upon. 
The use of a Wordpress template helped address another challenge with this project which was ensuring the site could be updated by my client, unassisted, in the future. 
The Outcome
The site was successfully deployed, business cards were printed, and my client was happy! The finished site can be viewed at
www.sentinelstrength.com
.
TOOLS
Sketch, Adobe Illustrator, Wordpress
Sentinel Strength Styleguide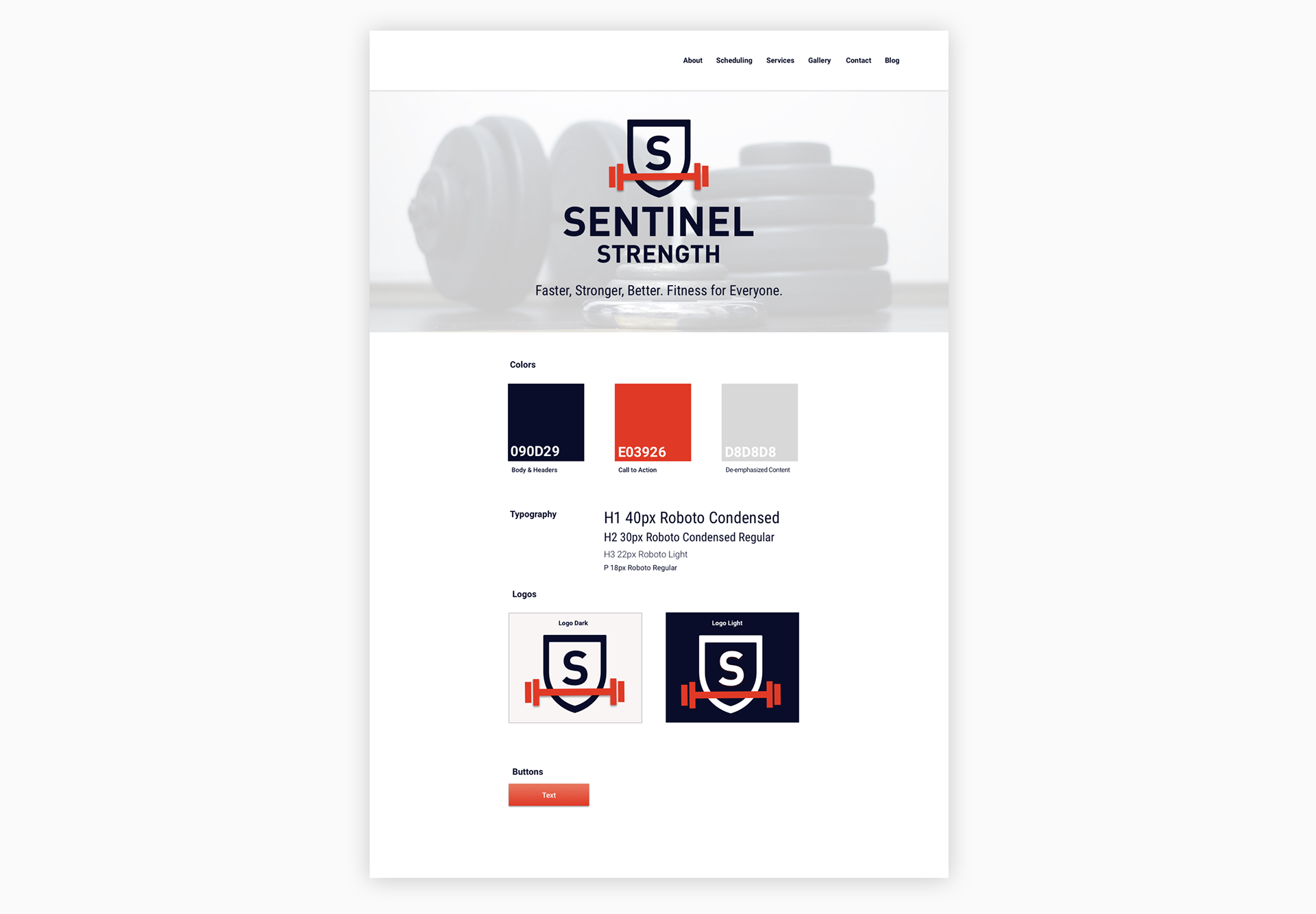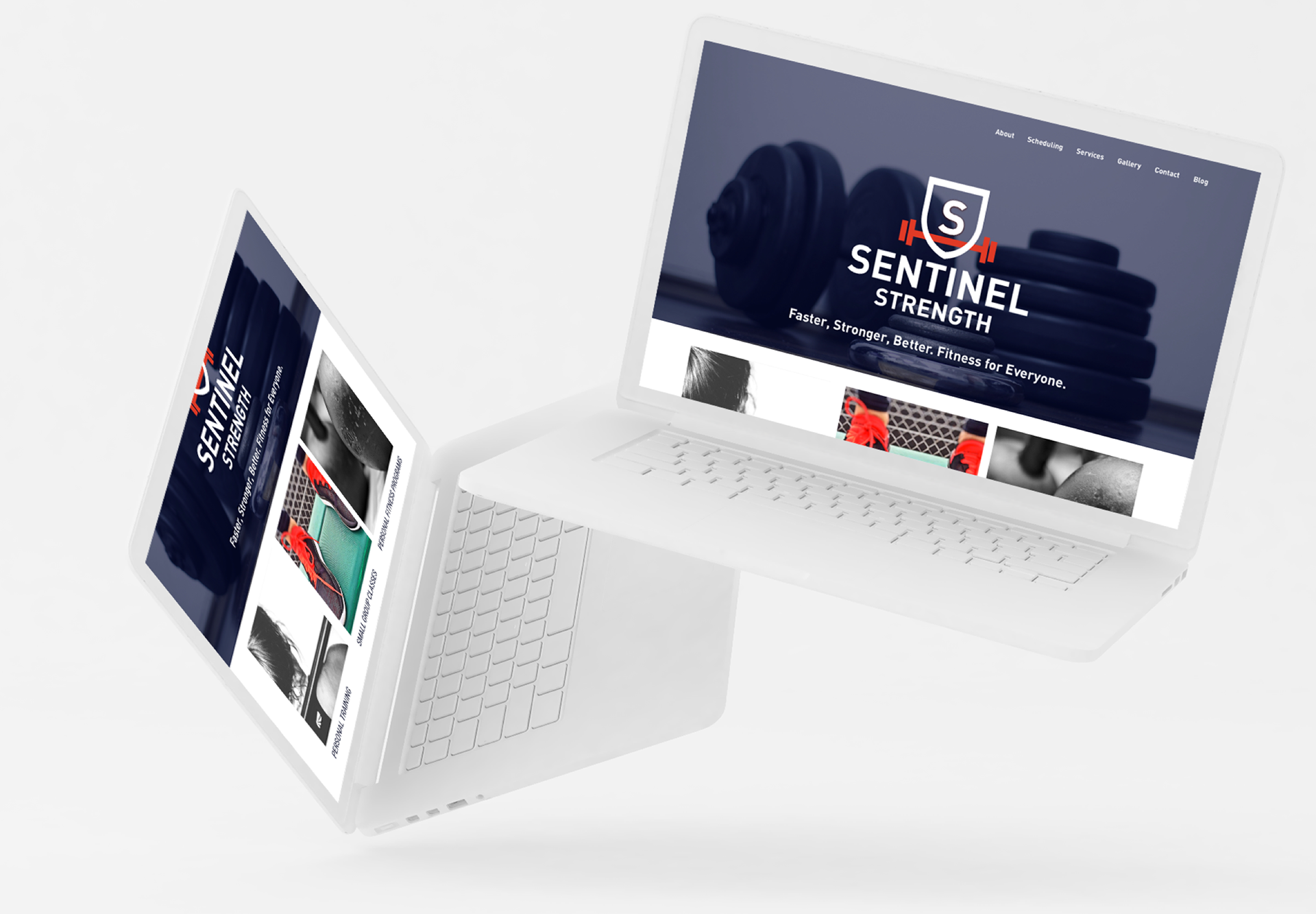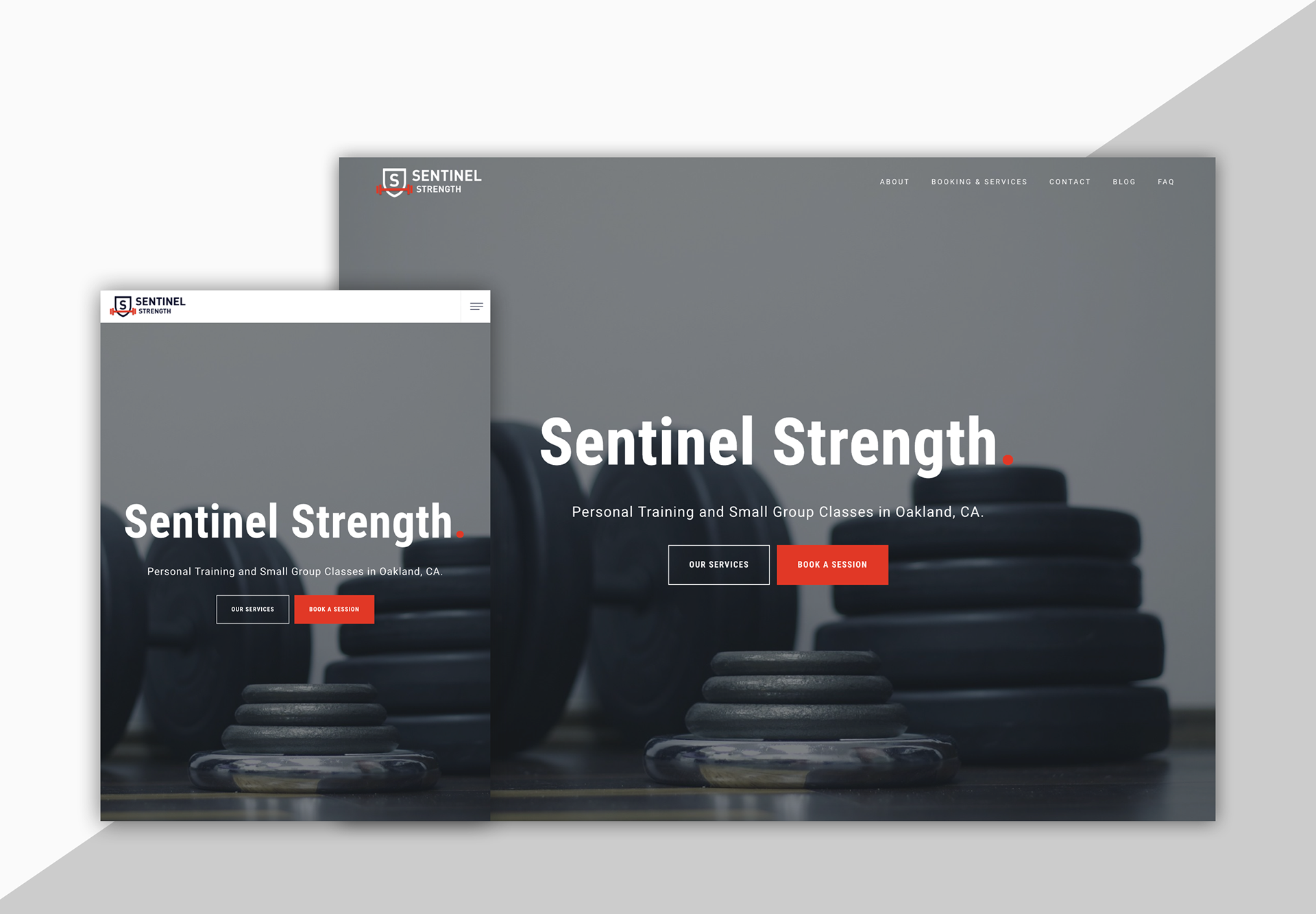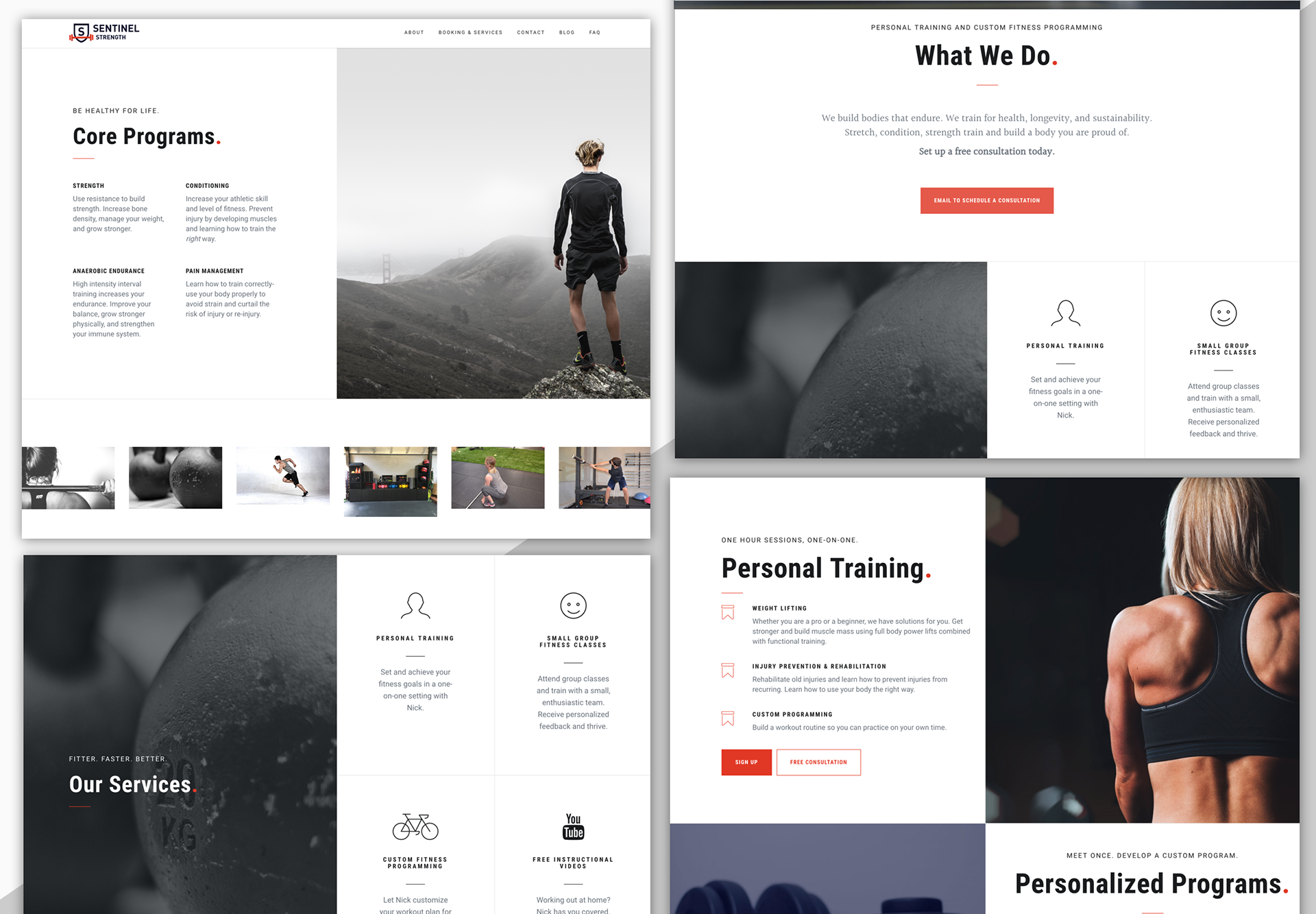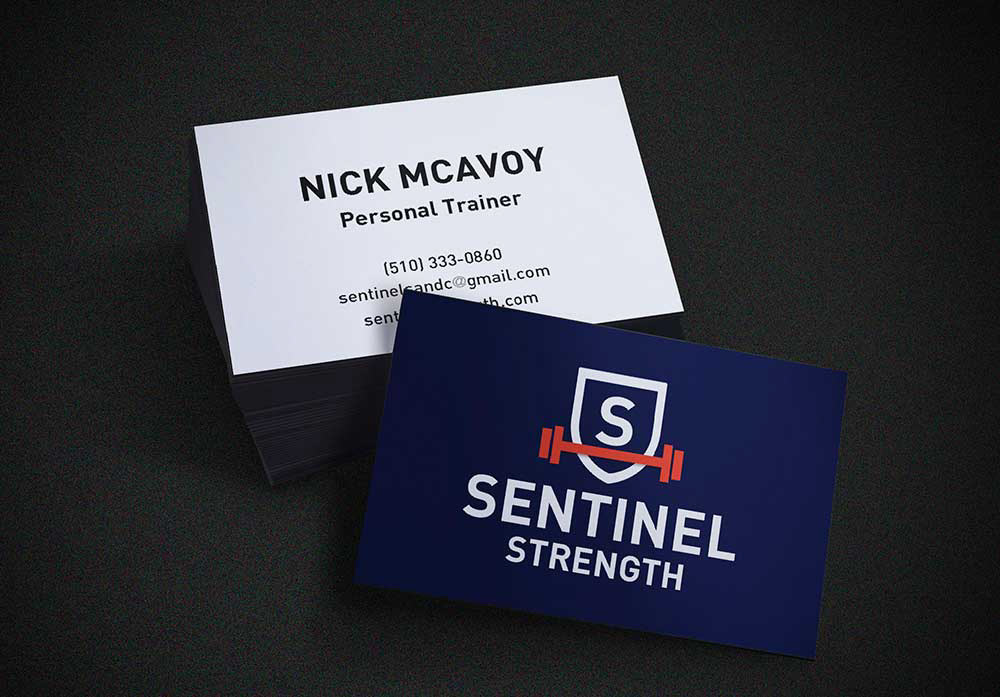 "Accurate-Estimating Website"