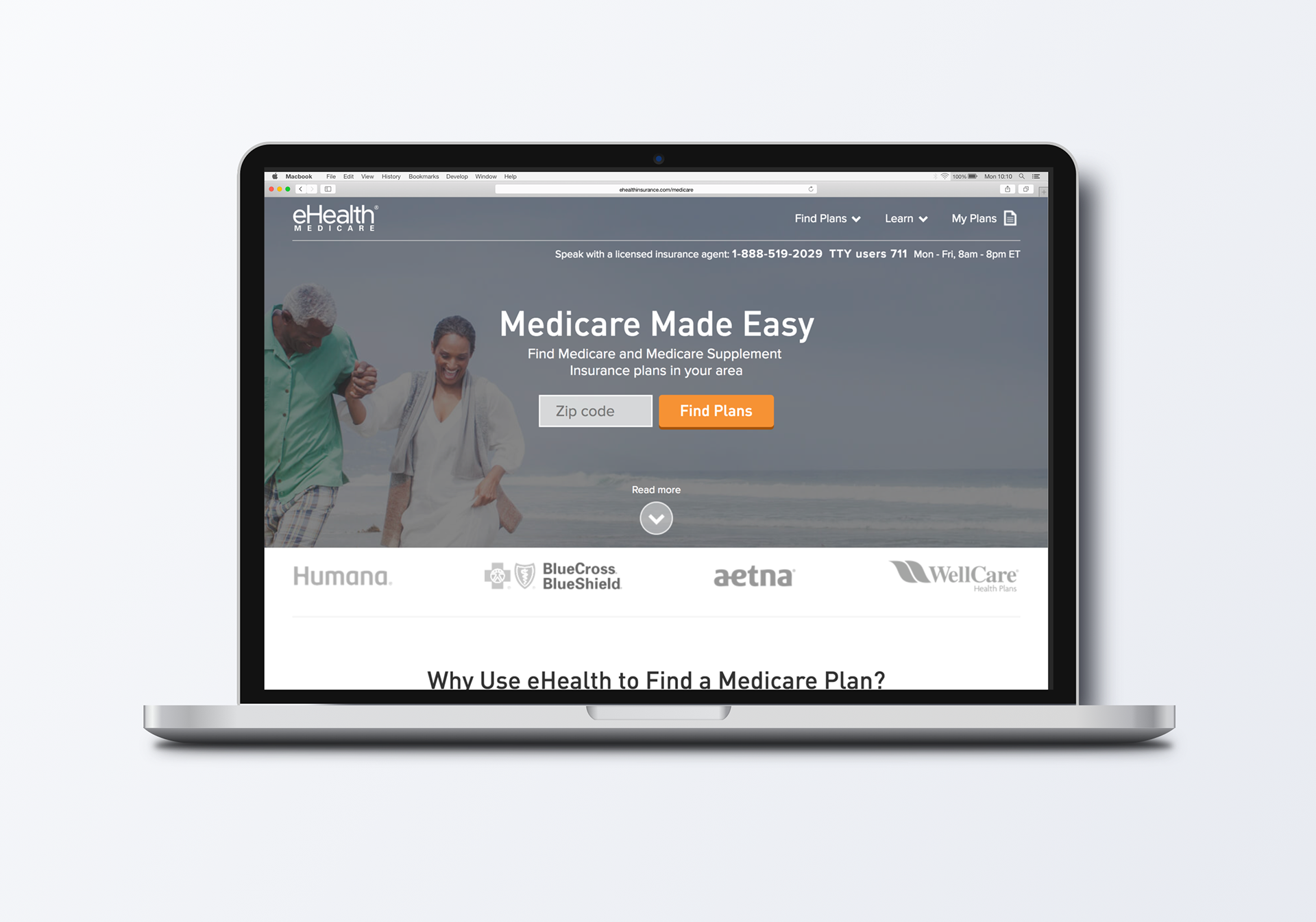 Overview
Company
eHealth
Role
User Experience Designer
Description
At eHealth I work with an amazing team of people to create customer experiences for a Medicare eligible audience across three eHealth Medicare domains. Overarchingly, my goal is to help people get a Medicare plan that is right for them, so that they can afford to see their doctors, obtain their drugs, and receive the health care that they need. I spend my days finding ways to make the complex process of shopping for Medicare insurance feel educational, digestible, and enjoyable to our customers. 
While at eHealth, some of the projects I've worked on include the
eHealth Medicare shopping experience
(and the decision support tools that accompany the shopping experience), the online enrollment experience (for Medicare Advantage and Medicare Part D Plans), the
eHealth Insurance Medicare
site (including resources for learning), the
eHealth Medicare
site (including resources for learning), print designs for distribution through our partners and affiliates, our site navigation design, customer journey maps, and more. 
Below are select examples of recent projects I've worked on that are featured on our website. 
The Overarching Problem
Shopping for Medicare Insurance can be complex. It can be overwhelming trying to find a plan which covers all of one's necessary drugs, doctors, and health care services.
Key Responsibilities
User Research, Research Design, Usability Testing, Customer Journey Mapping, Creating User Flows, Wireframing, Interaction Design, User Interface Design, Print Design, Designing for Accessibility, Design Systems
eHealth Insurance Medicare Website
Landing Pages, Articles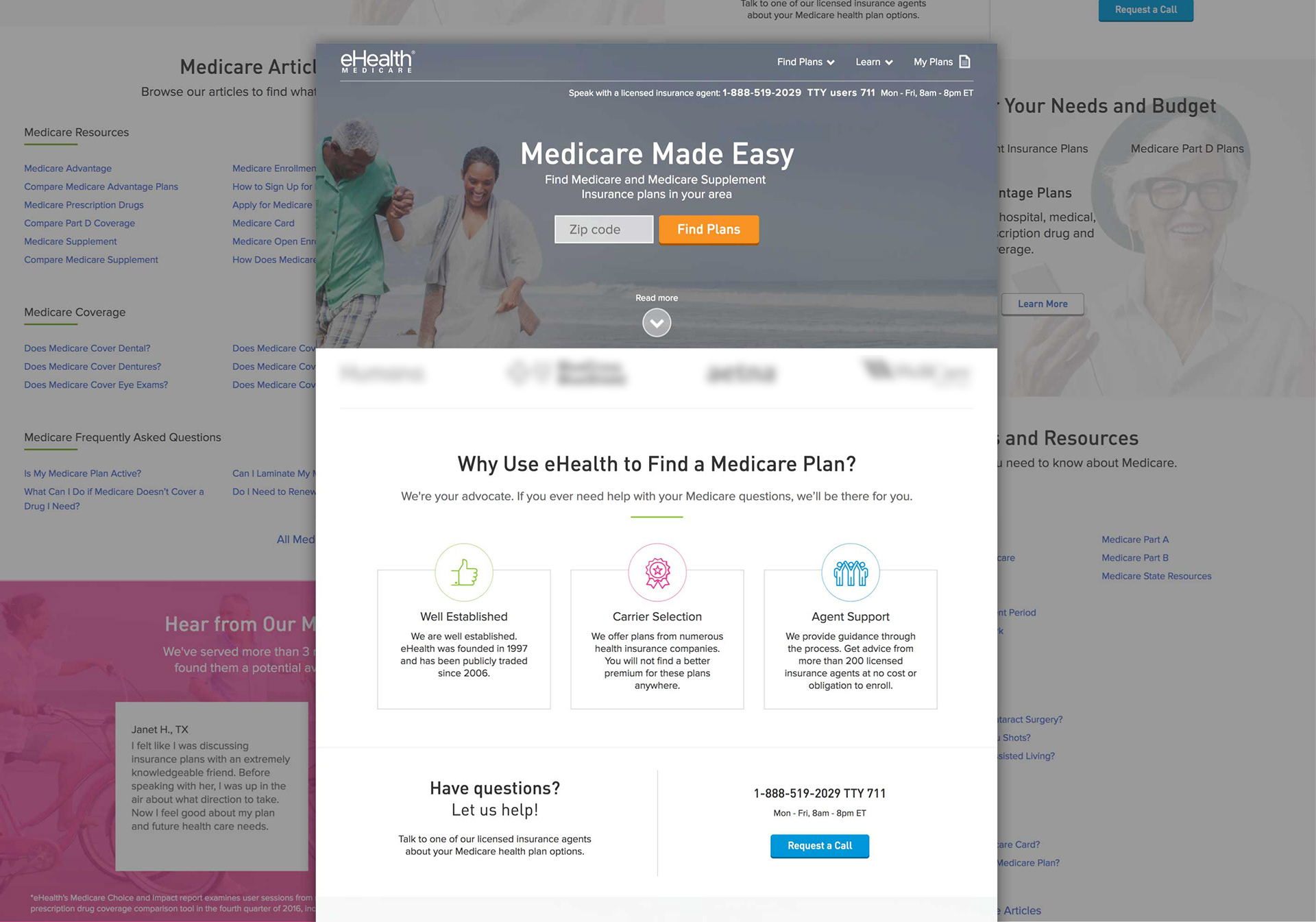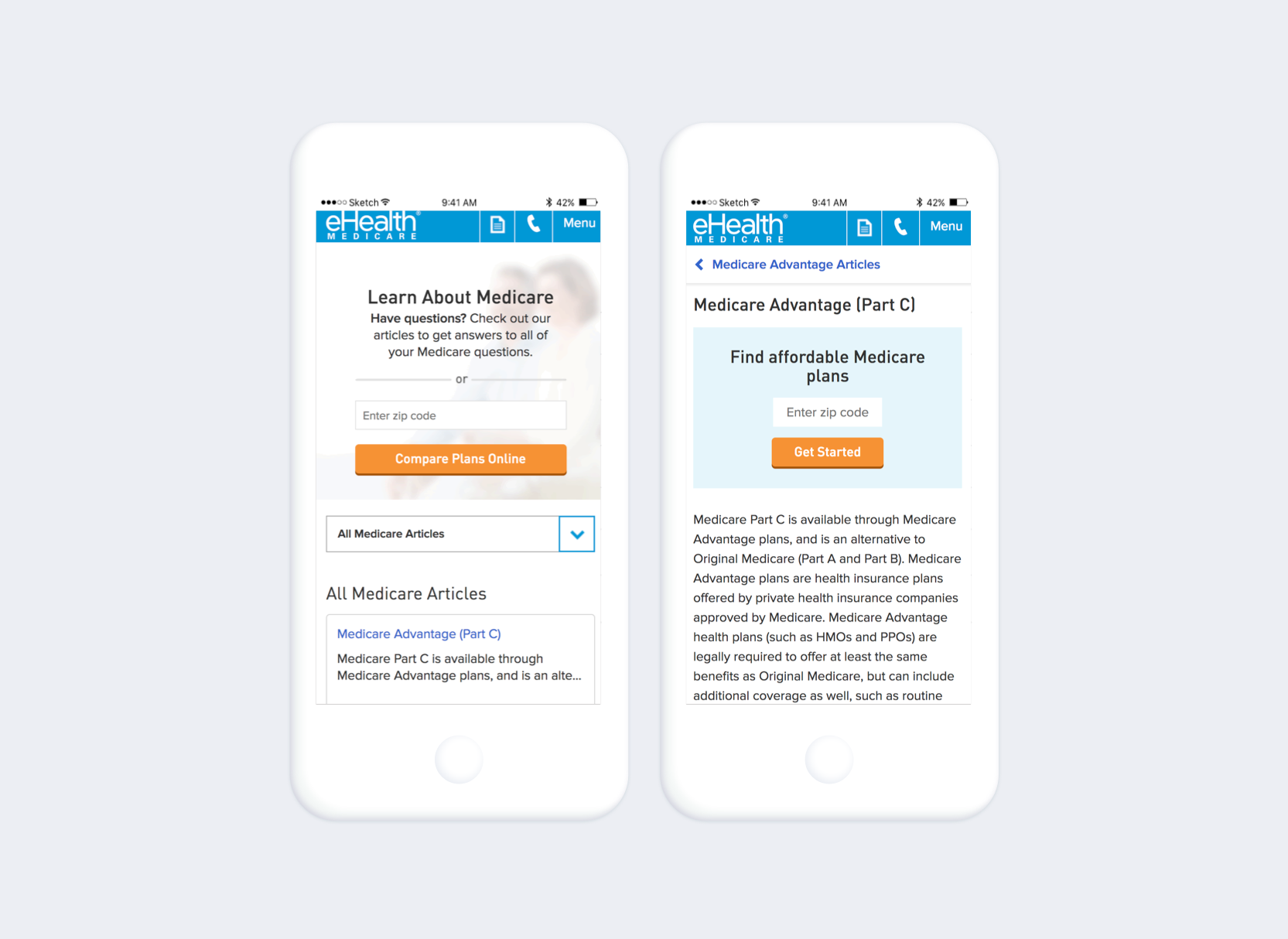 Site Navigation
Desktop and Responsive Navigation Patterns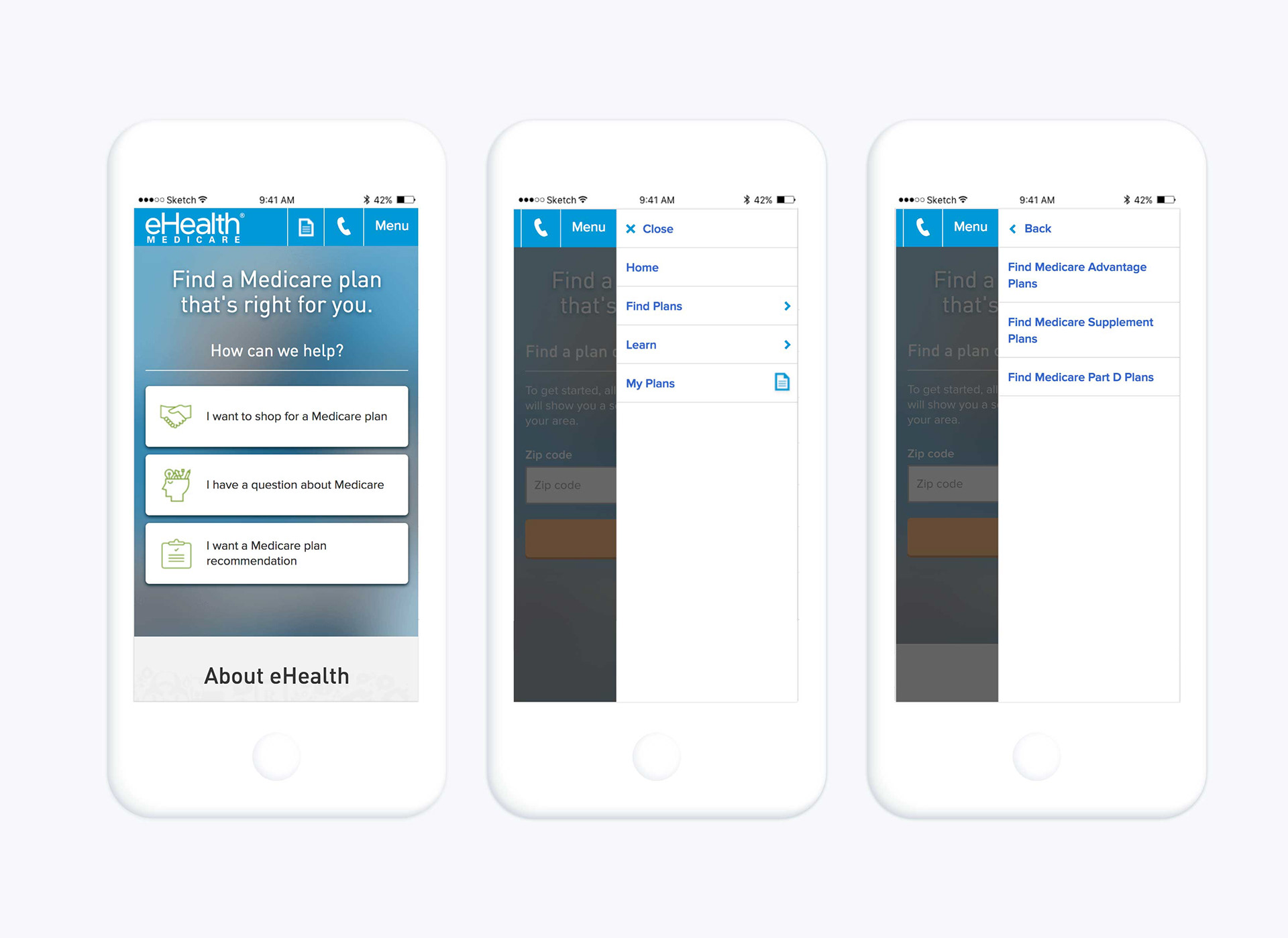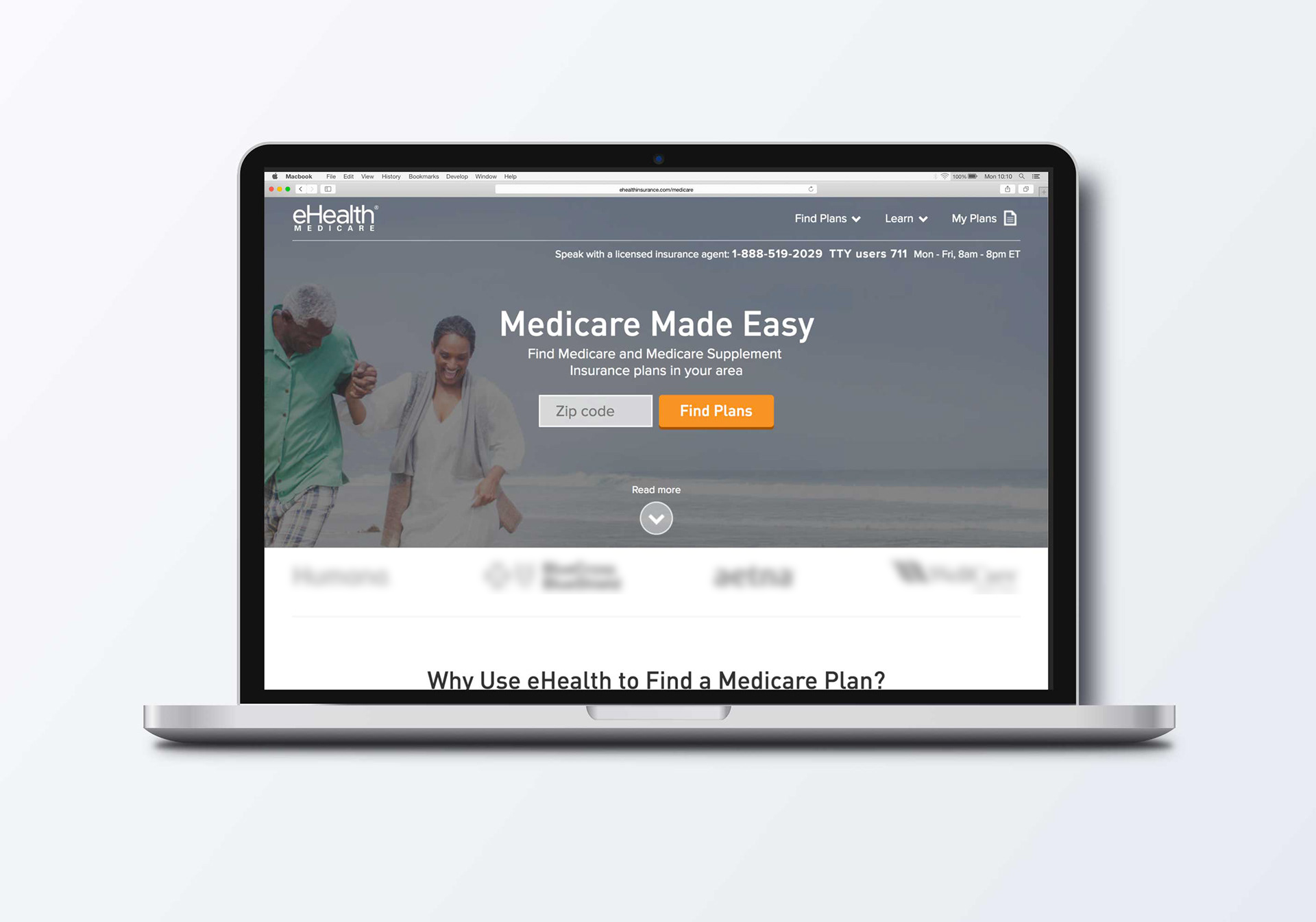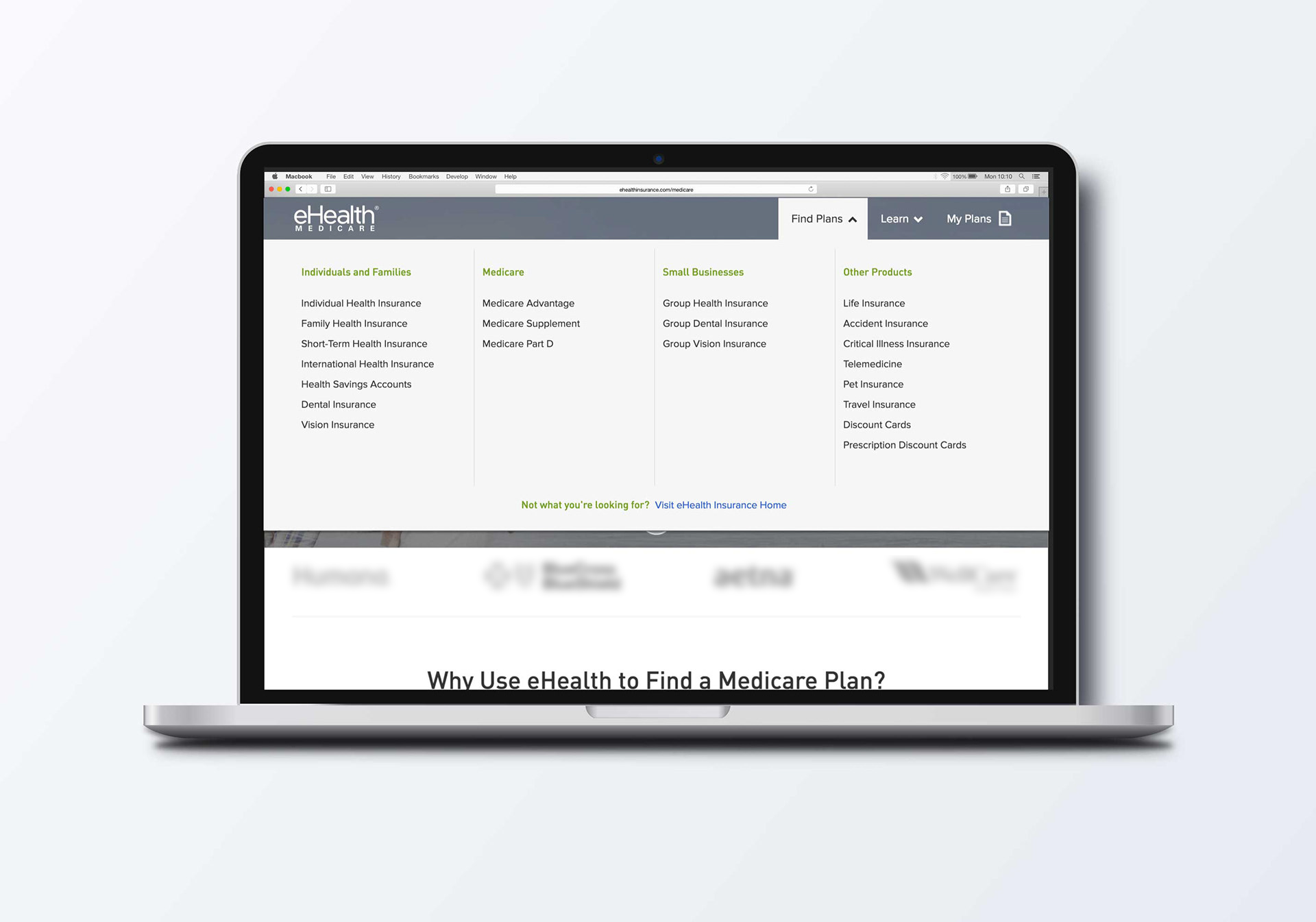 "AkerWade Fast Charge Authority Site"
The eHealth logo and trademark and the eHealth webpages shown above are owned by eHealthInsurance Services, Inc. Other logos and trademarks shown belong to their respective owners. Opinions on this site do not necessarily reflect those of eHealthInsurance Services, Inc. or other such rights owner

s.